Personalizing surgery: The future of medicine is here – AAOS 2022 recap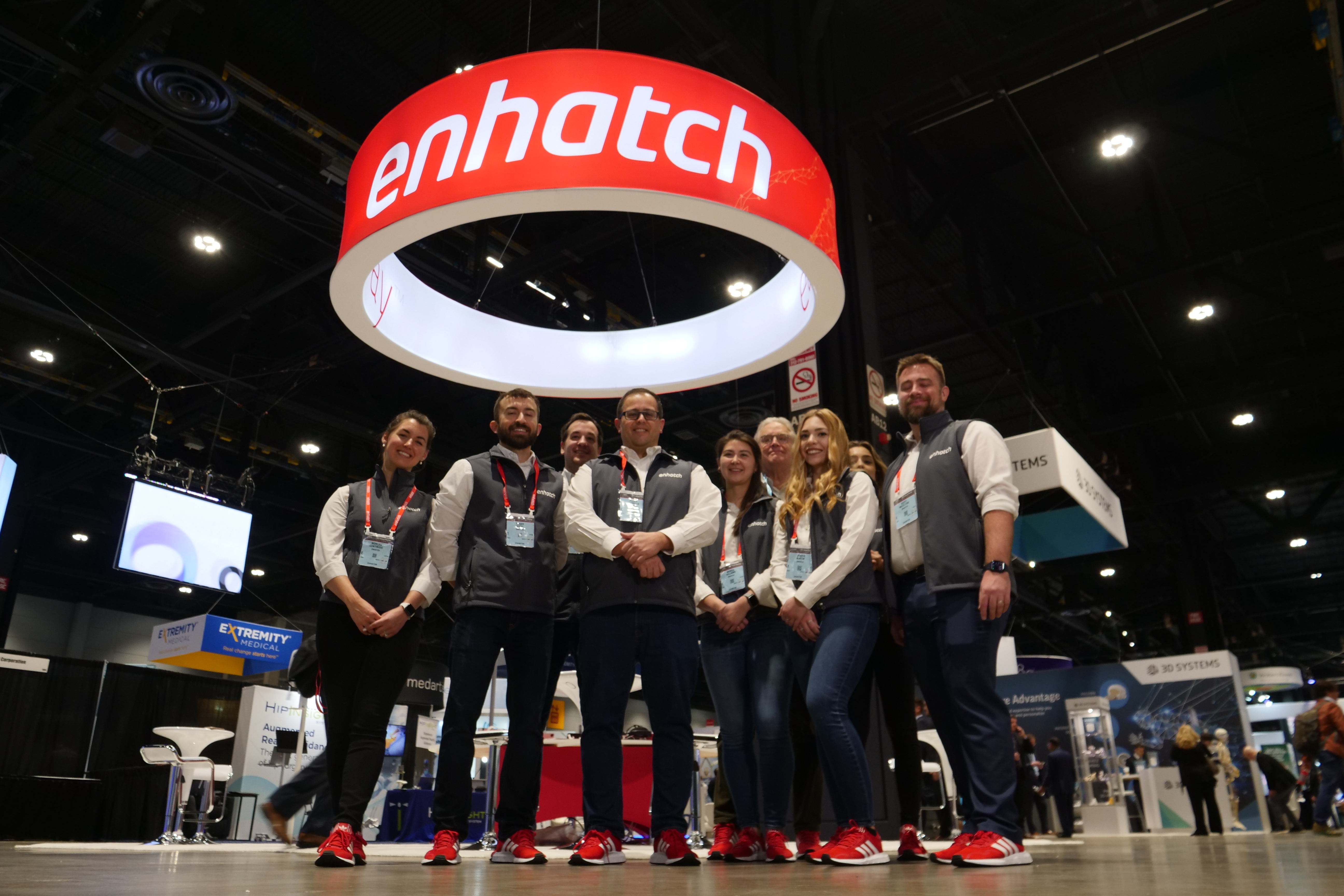 Enhatch and 3D Systems announced a new and exciting strategic partnership at AAOS 2022. We're offering an intelligent surgery ecosystem focused on personalizing surgery.
Enhatch's digital ecosystem is the connective tissue that unites high-performance orthopedic systems with the latest in 3D-printed and personalized solutions, augmented reality (AR), and other breakthrough tech in surgery. 3D Systems is a leading partner in additive manufacturing solutions.
AAOS 2022 was abuzz with energy and connections over all things surgery. Previously, surgeons would learn about new implant systems at AAOS. Now, conversations are about innovative digital platforms, like Enhatch, that drive hyper-efficient surgery.
The energy was palpable and continued into the night. Our lively happy hour, co-hosted with JOEI (Journal of Orthopaedic Experience & Innovation), was well-attended by surgeons and all other types of innovators looking forward to personalizing surgery.
Watch our short recap to learn more.