The Dawn of Computer Assisted Surgical Navigation
– Can physical cut guides be enough?
- What is surgical navigation?
– What are the drawbacks of computer assisted surgical navigation?
– Are augmented reality navigation systems the best choice?
Computer assisted surgery navigation systems are gaining popularity, as device manufacturers move towards digitizing surgery. Navigation surgery devices display intra-operative data in the form of camera displays, radiological imaging, and advanced visualizations. While powerful, these surgical navigation systems present a physical barrier to line of site; surgeons have to constantly look back and forth between the patient and the screen showing navigation data. Augmented reality glasses are solving this comfort problem by displaying positioning information in the surgeon's line of sight.
Many surgeons use physical guides to resect bone and position the implant. This type of preoperative navigation is improving with patient specific implants and instruments, but the design process is not yet automated or as profitable as standard parts.
Navigation Assisted Surgery Will improve accuracy of cuts & positions
The primary goals of orthopedic surgery are to relieve pain, correct a deformity, and improve patient mobility. Achieving this requires surgical precision in restoring biomechanics, and a discrepancy in any length or angle can jeopardize the stability of the implant and hurt patient outcomes. Surgery navigation systems allow surgeons to position implants and instruments more accurately.
Navigation tools can fall into two general categories depending on what kind of information is used. Pre-operative navigation are cutting guides, stents, and other templates that are designed before the operation. Computer assisted surgical navigation systems for intra-operative work includes camera, imaging, and sensor instruments that display real-time data for computer-assisted surgery. Both approaches to surgical navigation require customizability and seamless integration to increase efficiency in the operating room.
Patient specific cutting guides can improve the accuracy of bone resections
Resectioning the bone to fit the implant can be difficult and time consuming without any premeasured guide. Without one, the surgeon needs to set axes, measure distances and angles accurately by hand. An error of several millimeters or degrees can lead to bone bleed and pain.
The invention of cutting guides drastically increased the reproducibility of a procedure and lead to improved patient outcomes. The block has cutting slots on each plane where the surgeon inserts the saw at the right location and in the right direction.
Many device manufacturers are adopting patient specific instruments because they make alignment easy and accurate. For Total Knee Arthroplasty (TKA), the 4-in-1 cut guide matches the patient's anatomy below the articular surface so that it is easy to find the ideal position and make cuts that will best fit the implant.
Patient specific implants prevent pain and bone bleed normally associated with size compromises and overhangs. Patient specific instruments prevent instability due to improper improve implant positioning. Despite the clinical benefits of PSI, these devices are time consuming and expensive to manufacture. In many cases, device engineers manually design the parts using CT scans to model the bone. If the process could be automated, patient specific preoperative navigation would become more efficient and affordable.
Mechanical guides – even those that are patient specific – are not enough to verify that the implant is in the proper location. Navigation technology uses intra-operative data to verify location in relation to the patient anatomy.
Learn more about patient-specific technology here.
Camera systems have a long history With image-guided surgery Companies
Simple camera displays include a monitor on a cart beside the operating table with a cable-connected surgical scope. This type of system is used to provide still and video images of the surgical field, especially microscopic images for minimally invasive procedures. In arthroscopy, a miniature camera enables the surgeon to view the surgical site without geometrical distortion.
More intuitive interfaces have adjustable camera stands with a laser pointer to help positioning, a terminal with HD dual display monitors and a sterile stylus, or wireless transmission of position coordinates between the camera and monitor. The key to good surgical navigation is ergonomic design so the surgeon is comfortable while operating and there is less chance of human error.
Navigation systems aren't limited to camera and radi
ological imaging
In orthopedics, many procedures use tension or pressure sensors. For TKA, in vivo implant sensors are placed on the articular surface to help with gap balancing. For spinal fusions, tension sensors in the rods help surgeons determine the proper lengths to correct a deformity. This sensor data is displayed on a monitor numerically and graphically.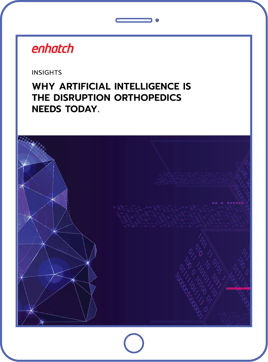 Computer-assisted Surgical Navigation systems feature probe tracking & able t
o reference the patient anatomy
Computer-assisted surgical navigation systems have three critical components: data acquisition, registration, and tracking. Implantation verification is instantaneous – there can be immediate intervention if necessary to reduce the need for revision surgery.
In image-guided surgery, images are acquired from different positions, with careful consideration to beam location and direction. This requires a calibration algorithm to compute the projection model and compensate for any image distortion. Some robots also use an innovative imaging cross-modality registration process. Then an advanced algorithm defines measurements for transverse and sagittal planes, confirming correct angles and required depths at the correct locations.
Screen overlays solve problems regarding viewing angle, depth, transparency, and lighting anomalies that manifest as viewing orientation uncertainties. Color mapping on a virtual model can help surgeons identify relevant landmarks, identify axes, and display progress, proving useful during fast clinical decisions.
Augmented reality is the bridge from virtual reality to robotic surgery.
Augmented reality overlays the real clinical environment with advanced medical visualizations. These intraoperative 3D systems run on a headset so surgeons have information they need directly in their line of sight. Augmented reality can deliver improved patient care by promoting surgeon collaboration and other device compatibilities.
As an alternative to conventional workstations – medical carts full of monitors and wires beside patient tables – augmented reality headsets give surgeons an ergonomic and untethered imaging solution. A real-time 3D model of the patient's anatomy serves as a holographic blueprint for the surgery.
Some augmented reality systems may also have audio features for telementoring, allowing an expert to share the operating room and provide guidance during the procedure. This type of remote collaboration promotes constant engagement with colleagues around the world through real-time, virtual presence.
Broad device compatibility is the underlying power for good augmented reality technology. To be able to easily switch between imaging for open cases and minimally invasive cases, surgeons need custom computer assisted surgical navigation system setups and options that are unique to their preferences. Some augmented reality systems can easily configure preset settings to reduce preparation time and make a more efficient workflow. Surgeons can custom build solutions and augmented reality will keep them fully aware of the precise positions of selected instruments and implants, with on-screen tools for speedy changes
Learn more about enabling technologies and the future of surgery here.