The Future of Spine Surgery: More Intelligent Outpatient Procedures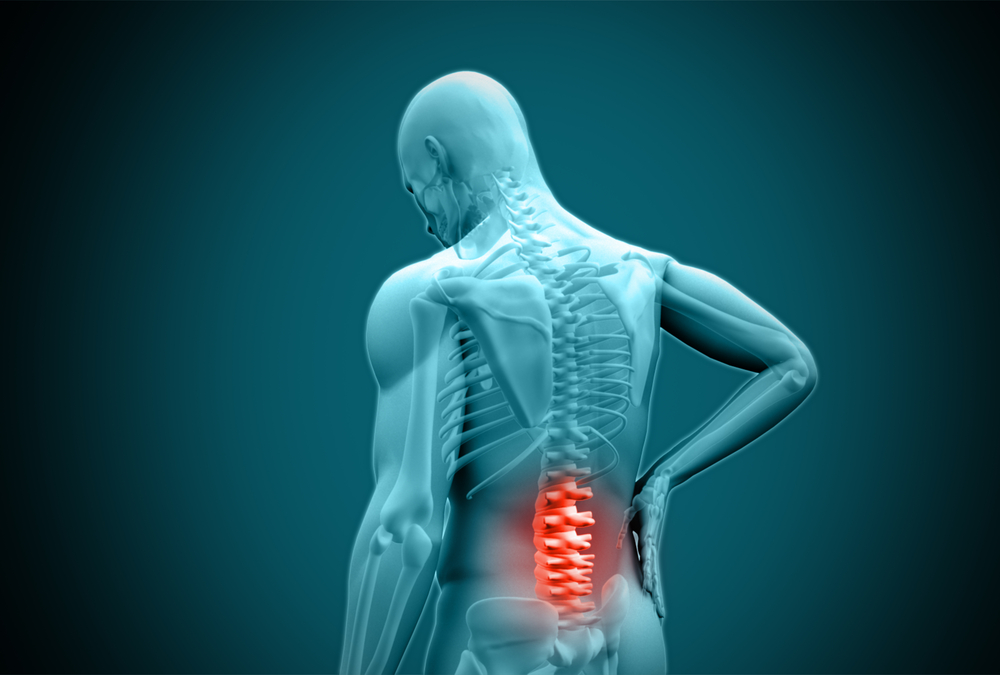 Spine surgeons across the United States are wondering how to manage their practice and caseloads amid lowered reimbursements. Even before the pandemic, the world of spine surgeries had been experiencing some seismic shifts, including:
Payment models evolving from the traditional fee-for-service,
Growing patient demand for Minimally Invasive Surgeries (MIS),
Rising expectations from patients for outpatient procedures that allow them to return to their daily lives faster.
COVID-19 accelerated these trends.
Spine Surgeries Expected to Increase Post-pandemic
In 2020, due to COVID-19, hospitals changed care protocols, canceled surgeries, and restricted access for hospital staff in operating rooms. During this time, many patients chose to defer their elective spine procedures. Additionally, during spikes in COVID-19 cases last year, many spine surgeons worked in emergency rooms and ICUs to help hospitals deal with the influx of COVID-19 patients.
Unfortunately, healthcare professionals who expected caseloads to get back to normal in 2021 must now contend with new variants, like the Delta, that continue to impact spine surgeries across the country.
A study out of NYU Langone Health by Norris et al. (July 2021) showed that over one-third of elective spine surgeries canceled due to COVID-19 were not rescheduled - even eight months after the institution began performing elective procedures. Many patients remain hesitant about scheduling elective surgeries due to fear of infections. Others delay or cancel surgery when they develop a new comorbidity or an existing condition worsens.
Hopefully, once the Delta variant is under control, patients living in pain from deferring their surgeries for many months (or even a year) may get some relief.
Post-COVID-19, Surgery Volumes May Return to Normal or Even Increase. In the beginning, there may be a bigger rush to schedule elective surgeries that were deferred over the past year or more. Even after the spike in elective procedures subsides, spine surgeons are expected to see more cases than their pre-pandemic days due to:
Outpatient procedures being in greater demand for eligible patients.
Growing elderly demographic: By 2035, the number of Americans over 65 years of age will be much higher than Americans under 18 (U.S. Census Bureau). Age-related cartilage degeneration will drive demand.
To stay competitive in the post-COVID-19 world, spine surgeons will have to embrace intelligent technologies to streamline the end-to-end surgical process and improve intra-operative accuracy.
Many enabling technological advancements are helping make spine surgeries faster and safer for patients. These include:
Advanced imaging
AI-based patient selection
Artificial Intelligence or AI-based anatomic modeling
3D printed personalized implants
MIS procedures
3D navigation
Robotics
Augmented reality (AR)
More Efficient Preoperative Planning With AI and 3D Printed Implants
Demand from patients and payors is driving more spine surgeries in an outpatient setting. This trend is primarily because pain management, anesthesia protocols, infection control, and patient outcomes, and satisfaction levels have significantly improved over the past few decades.
However, not every patient is eligible for surgery in an outpatient setting. As a result, patient selection plays a critical role in recovery and outcomes. There are many types of spine procedures, and surgical requirements vary from case to case. Outcomes depend on a lot more than the level of joint degeneration. Other important considerations include comorbidities, post-operative pain management, and social support for rehab.
Artificial Intelligence (AI) can help optimize the patient selection process. Now, AI can automatically analyze a patient's history, medical imaging scans, and patient consultation notes to recommend a path forward for the surgical team to consider.
Additionally, AI can help generate a 3D anatomic model based on each patient's anatomy once a patient is approved for a specific surgery. This model can be used to create personalized 3D-printed implants to meet each patient's needs. It can also be used as a tool to train patients and surgical residents.
Watch the video of our preoperative planning software to see what's possible.
Intelligent Surgery Offers Greater Accuracy in the OR
The first robot for spine surgery was approved in 2004. Robots can help spine surgeons navigate hard-to-reach areas in the surgical site, manage deformities, and minimize intra-operative complications. Spine procedures also expose patients, surgeons, and surgical staff to 10-12 times more radiation than non-spinal surgeries because they rely on fluoroscopy to help detect bony landmarks (Ravi B et al., 2011; D'Souza et al., 2019). Regular exposure to these levels of radiation can potentially harm surgical teams down the line. As a result, many surgeons prefer avoiding MIS procedures.
With the introduction of AI, intelligent robots, 3D navigation, and augmented reality (AR), surgeons can minimize radiation exposure in the OR. They can perform even complex spine procedures with greater confidence and accuracy.
Predictive Analytics Can Improve Post-Operative Care
AI can help determine the suitable rehab protocol for each patient right from the preoperative planning stage. If patient recovery is tracked meticulously using data from surgeon follow-up, rehab physiotherapists, apps, or wearables, this integrated data collection can help improve patient satisfaction.
Predictive analytics can evaluate data from pre-op plans, intra-op technologies, and post-op follow-up and hyper-optimize the entire surgical process. This continuous feedback loop of learning and process enhancement is Intelligent Surgery - here to revolutionize the world of spine surgery.