How to Manage Growing Patient Frailty Issues in Spine Surgery without Enough Time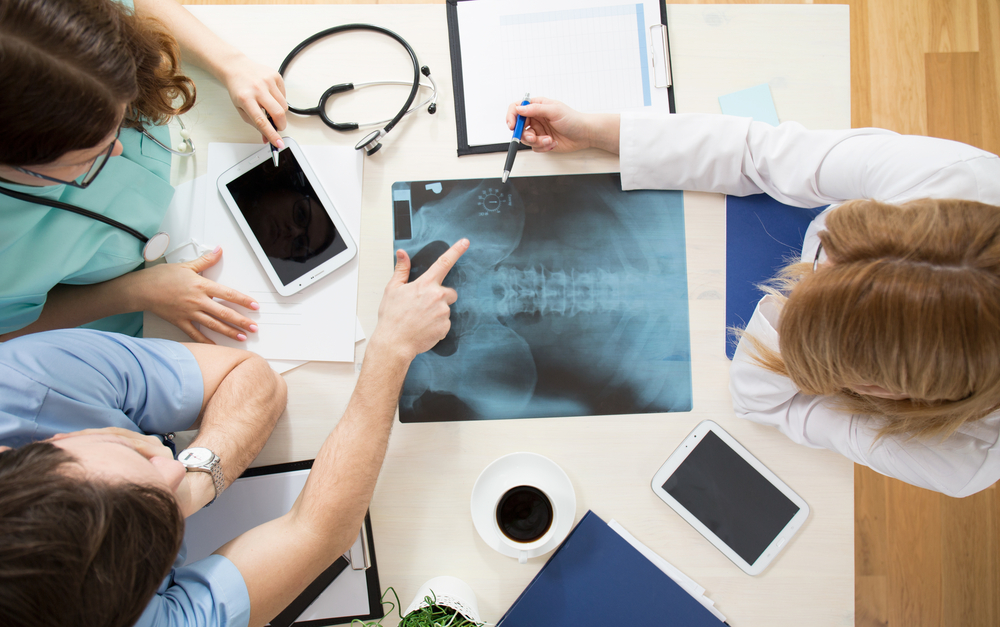 Spine surgeons today face a much larger surgical burden than ever before. Case complexity and volume of surgeries are on the rise. Meanwhile, a changing healthcare system is rapidly reducing the amount of time available for surgeons to address these issues. Surgeons are expected to increase the number of surgeries they perform. This growing pressure may shorten the time available for preoperative planning.
Spine Surgeons Under Pressure To Evaluate Preoperative Patient Frailty Accurately and Efficiently
Preoperative planning plays a significant role in spine surgery, and assessing patient frailty is a critical step. It guides the patient selection process and helps surgeons predict postoperative complications and proactively manage them, particularly in the elderly.
Studies show that preoperative frailty in elderly spine surgery patients is associated with:
Longer hospital stays
Higher risk of readmissions
Higher 90-day and one-year mortality rates.
Frailty in spine patients is a subject of great discussion. Surgeons use varying methods to estimate risk preoperatively. Once patients are stratified according to their risk profile, the appropriate type of surgery, medications, rehab protocols, and patient education can begin.
But spine surgeons must now manage additional constraints during the preoperative and patient selection process:
1. A growing number of elderly people
The elderly demographic in the United States is fast-growing and expected to comprise 20.6% of the total population by 2030. As a result, the number of older people requiring spine surgery is growing as well. Elderly patients tend to have more degenerative spinal disorders. They are more likely to have one or more comorbidities, like chronic illnesses, that impact clinical outcomes.
2. The chronic condition crisis in the U.S. adds complexity
There is a chronic disease epidemic in the United States, and this issue is not restricted to the elderly. They are on the rise across all age demographics. Around 45% of the American population (roughly 133 million) suffer from at least one chronic condition.
Apart from adding a huge cost burden to the healthcare system, these conditions:
add complexity to the surgeries and surgical workflow, and
increase the number of people who may need surgery.
Take obesity as an example. Overall, the U.S. adult obesity rate is at a staggering 42.4%. Obesity is linked to chronic conditions like type 2 diabetes, high blood pressure, stroke, and cancer. These conditions may strongly impact surgical workflow, postoperative protocols, and outcomes.
3. Value-based care model drives efficiency
Healthcare in the U.S. is shifting from a traditional fee-for-service to a value-based care model. This means there is intense scrutiny on gaining efficiencies to reduce costs and improve patient satisfaction.
How do spine surgeons streamline preoperative patient frailty and patient selection to cater to greater case volumes without compromising accuracy and quality?
Artificial Intelligence (A.I.) can be a critical decision-support tool to help spine surgeons assess patients and prepare for surgery. An integrated A.I. platform can offer evidence-based insights to help select the right procedure, implants (if required), and postoperative protocols for each patient.
Intelligent A.I. Surgical Ecosystem Can Help Guide Preoperative Patient Assessment
Artificial Intelligence (A.I.) and Machine Learning (ML) have huge potential in the world of Spine surgery. Machine learning algorithms can analyze vast amounts of clinical history and postoperative outcomes data and make recommendations for surgeons.
For example, many variables in the preoperative stage could lead to a non-routine discharge after lumbar disc disorder surgery. Non-routine is when a patient is discharged to any other setting other than their home. Spine surgeons work hard to minimize the number of non-routine discharges for this type of procedure because it can potentially result in further complications and lower patient satisfaction. A machine learning algorithm can help surgeons understand the likelihood of a non-routine discharge for each patient - way before the first cut.
The power of machine learning coupled with real-world surgical experience can be a gamechanger in spine surgery.
Machine learning is one of the most widely-used methods to implement AI. Machine learning algorithms train on large datasets and make predictions by finding patterns in the data. Larger datasets result in more learning and hence result in better predictions. With the volumes of healthcare data being generated, this technology can be a crucial differentiator.
A.I. Can Streamline The Entire Preoperative Surgeon Workflow
An added benefit of an intelligent AI-powered surgical ecosystem is that it integrates the entire surgeon workflow. Apart from improving preoperative evaluations and patient selection, A.I. can automatically generate accurate digital 3D models from each patient's medical scan.
These 3D anatomic models can be beneficial to:
evaluate patient anatomy and diseased condition,
enhance patient education, and
optimize surgical plans for complex cases.