Increasing Preoperative Care Efficiencies with Patient-Matched Solutions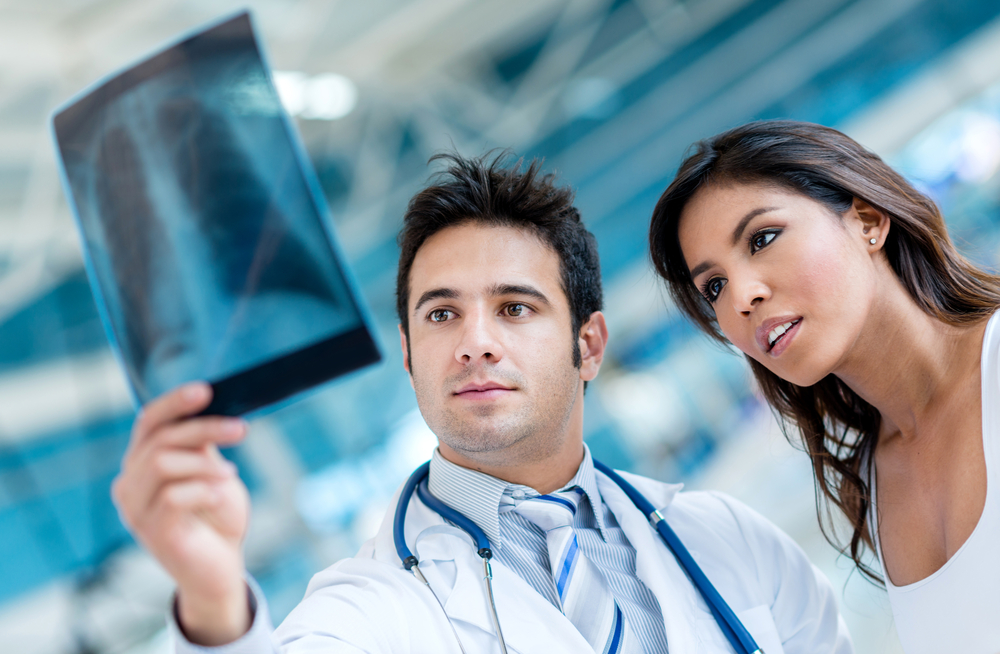 Prepping for surgery starts long before the surgeon scrubs up and walks into the operating room. For medical device companies, the logistics of planning for surgery involves inventory management, communication with the surgeon, and even tracking expenses. This person is responsible for all the instruments and implants in the operating room, and that is not a task to be taken lightly.
Preoperative planning is a vital role in health care directly linked to improving patient results, solving pre-op efficiencies. It must become a priority for all device companies. Whether it's reducing costs, eliminating duplicate tasks, and tracking correct data, device manufacturers who do not streamline this process will eventually become irrelevant.
With the power of artificial intelligence and top-tier technologies, device reps can revolutionize the current pre-op planning process. This process will make their jobs easier and aid surgeons to spend less time in the operating room. In addition, effective preoperative planning improves patient care because it exposes the patient to less risk and identifies patient-specific tactics.
Chris Harber, CEO and Board Chairman for Signal Medical has worked in the medical device industry for orthopedics for more than 30 years. Here he gives his thoughts on why planning for surgery needs to be streamlined.
Current Pre-Op Planning Landscape
"Pre-op planning is a critical step in preparing for any procedure and has always been part of the surgical sequence," says Harber. "Traditionally, x-ray templating was the primary method for determining the severity of the pathology and determining the appropriate size implant needed."
Previously, planning for an operation usually happens in a surgeon's brain. However, this is an area where device companies can add value propositions. Especially when it comes to intelligent sizing, which is now possible if new technologies are leveraged.
While surgeons are extremely knowledgeable, each patient has a unique anatomy. Leveraging technology to gather anatomical details, then developing an actual plan for surgery leads to better patient care.
"Today, tools are available to create 3D virtual models of the patient's anatomy," says Harber. "This allows for a clear picture of what is actually occurring with the patient's anatomy."
This insight into patient anatomy shows details that were never been seen before an operation. A benefit here is that surgeons and device reps can predict problems that could present themselves in surgery. For example, things like osteophyte size and location and the true extent of the damage present cannot be accurately determined on a 2D x-ray.
"Without the ability to directly translate the preoperative plan with the actions required to execute the plan effectively in surgery, the traditional method is still largely dependent on the surgeon's ability to "translate" the plan into the correction required," says Harber.
Enhatch has developed a robust preoperative planning software that is part of an overall Intelligent Surgery platform. One helpful component includes a surgical scheduling component as well as a workflow that the surgeon and device rep can both access. This software also can convert 2D images into 3D models.
"Another important advantage with the Enhatch planning software is that it can determine the precision cuts and correction for the procedure and produce 3D printed instruments that are specific/matched to the patient," says Harber. "This results in a 'customized' set of tools that will reliably guide the surgeon to perform the procedure according to the preoperative plan."
Proper preoperative planning utilizing new technologies leads to greater predictability of the surgery and higher efficiency of the procedure. Ultimately, this means time savings without sacrificing quality and presumably a more cost-effective procedure.
Learn more about Enhatch's pre-op planning software here.
Reluctant to Changing Current Processes
"Surgeons and device reps are always reluctant to change," says Harber. It is in their nature. They have a rhythm and a system they feel works adequately."
Harber says that until medical device companies experience the benefit of efficient and effective pre-op planning, they won't realize the problems within their current methods.
Even if there aren't points of frustration in a medical device rep's current process, there are areas that can be improved. Once these areas are improved upon, surgeons will see more value in working with that particular rep.
"The ultimate success of a surgery is determined by the accuracy by which it is performed," says Harber. "Improved accuracy equals decreased risk of future surgeries. Additionally, the less time the patient is 'open' in the operating room, the less risk of infection and/or other complications like anesthesia and tourniquet time."
If a surgical plan is optimized utilizing artificial intelligence before the procedure, multiple scenarios can be vetted. This data will provide the best option for the patient. By having a tailor-made plan for a patient, the surgery will be more accurate. This means better patient care, lowering the risk of post-surgical complications.
It is becoming more mainstream for orthopedic device companies to adopt efficient planning software. And, in turn, more surgeons are utilizing this type of software in their practice. Unfortunately, that means if device companies are reluctant to make a change and adopt these emerging technologies, their competitors will take further cases.
"Reluctant adopters will work twice as hard to keep up and may burn out or see their patient volume or business contract because they are not seen as providing the new standard of care," says Harber.
For more about emerging technologies and how it impacts orthopedic surgery, check out our e-book.
Intelligent Sizing Opportunities
One major asset of utilizing AI-powered pre-op planning software is access to intelligent sizing options. Because this application can transform a 2D image into a 3D model, surgeons can measure the length of someone's bone anatomy.
Once measurements are taken within the app, a sophisticated algorithm can predict the optimal implant fit, suggesting an implant size closest to the optimized prediction. This helps medical device reps not waste time, effort, and resources in tracking multiple cases of inventory. Instead, the rep can order 3-5 kits based on the patient's anatomy. Ultimately, helping eliminate the guesswork that typically happens during surgery.
While intelligent sizing is a benefit, there are even more sophisticated patient-matched solutions that come out of effective pre-op planning.
Learn more about intelligent sizing here.
Patient-Matched Solutions
Patient-matched means using individual patient anatomy to guide the surgical procedure.
"It allows for personalization of the procedure to address individual pathology and provide the optimal correction and placement of an implant to address specific issues of the patient," says Harber.
This takes intelligent sizing a step further by taking a few "one size fits all" implants into surgery, eliminating most guesswork. Patient-matched solutions are completely tailored solutions with implants made specifically for the patient's anatomy in the pre-op process.
"Patient matching is the only way to transfer the plan into the actual procedure," says Harbor. "Without it, the plan is just a desire. Patient matched instrumentation makes the plan a reality."
Taking the planning software a step further with patient-matched technology is also a cost-effective healthcare solution. In addition, for the hospital, it means less sterile processing time. Utilizing patient-matched solutions saves $62/minute in time and money.
According to a Conformis study completed in 2018, patients with a patient-specific knee implant had a cumulative revision rate of 0.5% at four years. This is compared to a 1.9% revision rate among patients who received an off-the-shelf solution.
For more information about patient-matched solutions, click here.
Enhatch's Intelligent Surgery Solution
"Enhatch employs AI to dramatically improve the efficiency of image segmentation and anatomical data processing," says Harber. "Our system automates the planning process virtually eliminating the need for manual processing."
This time reduction can be taken from manual work that normally takes several hours, to AI which can complete the work within minutes. AI technology utilized in preoperative planning will reduce cost and improve profitability if used correctly.
"Additionally, an automated process allows for a much faster turnaround time from case submission to product delivery," says Harber.
For example, converting x-rays to 3D anatomic models is a significant advancement. Using AI for this does not disrupt the standard protocol for surgical scheduling.
"First and foremost, this technology keeps medical device reps relevant," says Harber. "It allows them to play on a level technological playing field with the major players in the industry."
When medical device reps can offer a state-of-the-art, effective, and efficient planning software, it helps attract new customers. But also, the efficiency and cost-savings benefit hospitals and potentially increasing the rep's staying power.
Final Thoughts
The landscape of orthopedic surgery is changing and being driven by enabling technology. While many are resistant to change, this technology is ultimately better for surgeons, patients, and, of course, medical device reps. By streamlining inefficient processes before surgery, surgeons are more confident going into surgery, patients are exposed to less risk, and reps are more valuable than ever.
"Artificial intelligence, computing power, and modern era communication tools are reshaping the future of orthopedics and how companies deliver their products," says Harber. "What couldn't be conceived of even a decade ago is now a reality."
The landscape is also changing due to increased patient demands, constrained resources, industry consolidation, and recovery from a global pandemic.
"Inefficient surgeries, adequate clinical results, and a reliance on relationship selling will not be an option in the future," says Harber. "Instead, technology that eliminates excessive costs while improving surgical accuracy while connecting companies with their customers through a truly collaborative experience and is available to everyone, will be the new industry standard."
Device companies must lean into enabling technologies and streamline the pre-op planning process.