3 Ways Artificial Intelligence Can Transform Orthopedic Supply Chains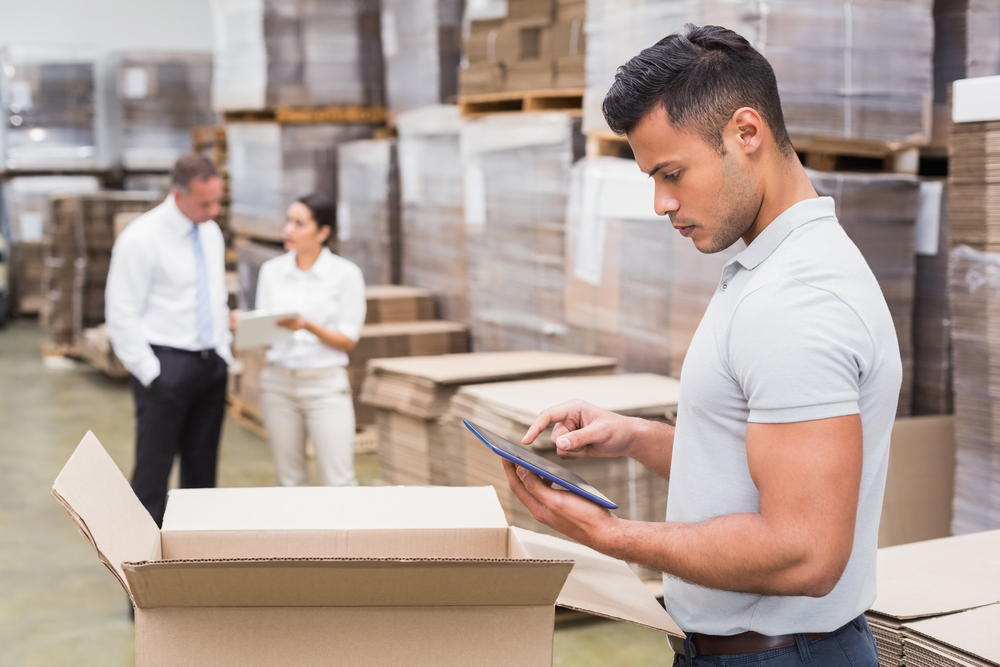 AI is here to stay, and the Covid-19 pandemic accelerated the adoption of AI in healthcare. Organizations are increasingly using AI to help reduce costs and enhance customer experience, including the world of supply chain.
AI is estimated to create $1.2 trillion to $2 trillion in value in manufacturing and supply chain across organizations. Early adoption of AI-based supply chain solutions can be a significant competitive advantage for companies looking to streamline operations. Early adopters of AI are already reaping the benefits over their competition.
Some of the successes early adopters of AI have seen in operational efficiencies over their competition include improving:
Inventory levels by 35% over competition
Service levels by 65% over competition
Logistics costs by 15% over competition

(McKinsey)

.
AI can be a potential game changer for orthopedic device manufacturers as well.
Orthopedic companies are now under intense pricing pressure as hospitals focus on lowering their supply costs. For hospitals, the scrutiny on costs is tied to lower reimbursements due to:
A shift in the US healthcare system to a value-based healthcare model
Increasing popularity of outpatient orthopedic procedures. A greater number of surgeries are being performed at ambulatory service centers (ASCs).
To compete in this new environment, orthopedic device manufacturers cannot continue to operate with inventory-intensive supply chain models. Supply chain efficiency is the need of the hour. But how to pivot and future-proof existing operations while continuing to provide high service levels? AI can potentially be of help.
1. Optimize kit utilization
Optimizing kit utilization is critical to reduce costs while improving customer experience. Kit utilization rate is defined as surgeries per kit per month. Each product kit might have different target utilization rates. For example, target kit utilization rate for a primary hip product might be higher than for a revision hip product because procedure volumes are higher for primary products. Similarly, kit utilization for a newly launched product could differ from an existing mature product line.
Kit utilization rates need to be continuously analyzed against targets. This drives supply chain optimization decisions. For example, if the kit utilization is too low, then the available inventory is probably not being effectively used. In that case, inventory may be reallocated to improve utilization rates. On the other hand, if kit utilization is much higher than target, it may negatively impact service levels to the customer. More inventory kits might need to be created to meet demand. Kit utilization as a metric drives a demand-based approach to kit allocation. This helps minimize idle inventory and prevents excess inventory build.
However, analyzing this metric across multiple product lines and locations can be challenging. Utilization rates across product lines may also have to be periodically adjusted for demand seasonality. This is where Artificial Intelligence (AI) can help.
An AI-powered supply chain solution can continuously analyze demand and set utilization trends across product lines and locations. This can provide powerful insights into usage patterns. AI-based reporting will provide operations managers visibility into kit utilization rates and idle inventory. This will help them optimize inventory allocation decisions and thus reduce costs.
2. Improve Replenishment Inventory Planning
Planning replenishment inventory effectively is key to ensuring a high level of customer satisfaction and reduced idle inventory.
Kits that are not replenished in time cannot be used in the field. They may lie idle instead. But planning for replenishment inventory is complex for an off-the-shelf orthopedic implant kit. Challenges include having to replenish only certain sizes of implants based on what is used in surgery. Certain sizes are used more, while others are infrequent outliers.
Seasonality is another factor that impacts the demand for implants when planning replenishments. For example, summer months might be slower as people may prefer to get elective procedures done in the winter months.
Last mile visibility into active kits being used across locations is also required to understand and anticipate replenishment planning.
AI can help improve the efficiency of the replenishment inventory planning process.
AI-based solutions can help replenish kits faster through accurate demand forecasting and intelligent planning. As machine learning algorithms continually learn, they get more accurate. This can help prevent backorders, reduce idle inventory, and improve customer experience.
3. Reduce Inventory Costs Through More Patient-Specific Implants
Increased adoption of patient specific implants and instruments (PSI) can help reduce inventory required for surgery. This helps to reduce costs significantly.
Patient-specific implants are custom-fit to match each patient's joint anatomy. Using more patient-specific implants can help reduce the need for extensive implant and instrument kits required for surgery. For example, some studies have shown a 61% reduction in inventory through 3D surgical planning and the use of patient-specific implants and instruments.
These innovations are due to technological advancements like 3D anatomic modeling and 3D printed implants.
However, device manufacturers face some hurdles when creating 3D anatomic models. For one, the process is still largely manual. There is a lot of back-and-forth discussion between the medical device company and the surgeon before a surgical plan can be approved. This can add time to the pre-operative planning step. As procedure volumes balloon in the near future, this inefficiency can become a problem. There is also the potential for human error to factor in. The evolution of AI can accelerate this process significantly.
AI-powered preoperative planning solutions can be used to generate 3D anatomic models faster and more accurately.
This can help reduce the time taken for preoperative planning and, in turn, help increase adoption of patient-specific implants and instruments. This evolution can help lower inventory costs significantly and eventually improve overall supply chain efficiency.
To Learn More about AI in Orthopaedics, Download our Free Ebook