Your Complete Guide to NASS Annual Meeting 2021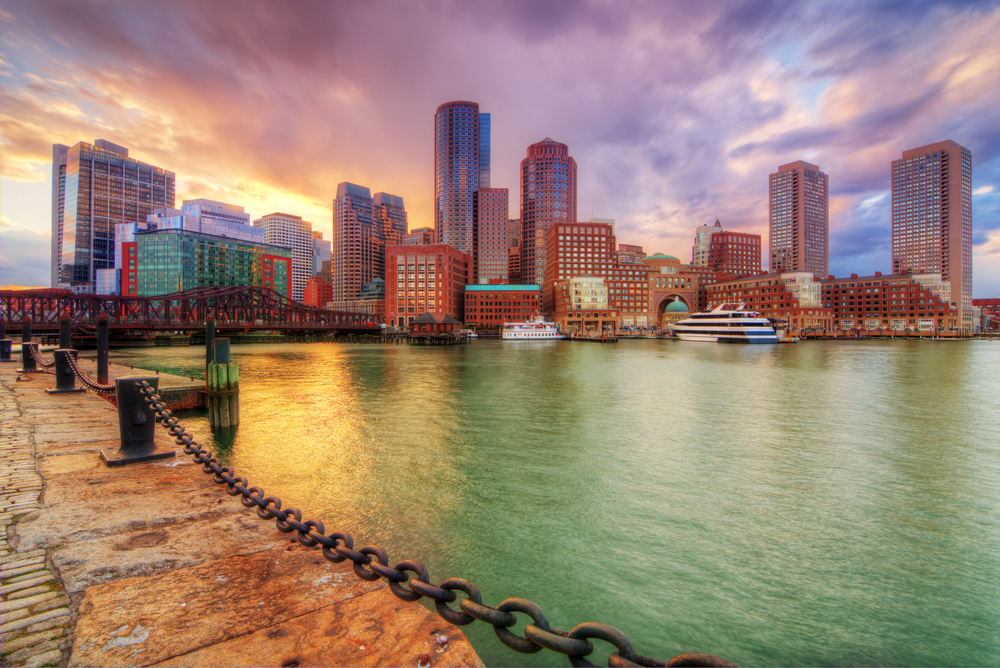 With in-person events being canceled or postponed for a year, the Enhatch team is SO excited to be attending the North American Spine Society (NASS) 36th Annual Meeting. This year's conference will be in the vibrant, bustling city of Boston at the Boston Convention & Exhibition Center.
NASS 2021 kicks off on Wednesday, September 29th and concludes on Saturday, October 2nd. There are countless educational opportunities, networking events, and exhibits to explore that planning your visit can be a little overwhelming.
That's why we've developed your complete guide to NASS 2021 to help you get the most out of your conference experience. In this guide, you'll find the proposed agenda, plus the following information about NASS 2021:
NASS 2021 Dates
NASS 2021 will take place September 29 - October 2, 2021 in Boston, MA at the Boston Convention & Exhibition Center. The exhibit hall will be open from 9-5pm on Sept 29 & 30 and 9-1:30pm on Oct 1. Consider adding Enhatch (Booth #2749) to your show planner or schedule a visit to dive into the Intelligent Surgery Ecosystem.
NASS 2021 Registration
NASS requires all attendees to register for the conference. Registration is available online via the NASS Annual Meeting website. In-person and virtual registration will remain open throughout the meeting. Attendees have the option to attend in-person or virtually. Sessions will be streamed live, as well as available on demand to view after the conclusion of the conference.
All attendees are required to pick up their badges on-site with photo identification. A barcode should have been included in your confirmation email that you can bring to the "Already Registered" kiosk to print your badge upon arrival.
NASS 2021 Agenda
NASS has a packed agenda! You can hear top surgeons describe techniques on stage from their pre-recorded cadaver demonstrations and participate in a live Q&A. You can attend industry surgical innovation cadaveric demonstrations or join one of the surgical training workshops. You can hear and view 239 surgical and 185 medical abstracts in addition to ePosters. And best of all, Steven Pinker, the Johnstone Family Professor in the Department of Psychology at Harvard University, is this year's keynote speaker. For the full agenda, click here.
NASS 2021 COVID Policies
Living in a pandemic means most conferences have new and strict health and safety guidelines. But remember, these rules are in place to keep all attendees safe and comfortable. NASS 2021 will be following the City of Boston Guidelines, the City of Boston Mask Mandate, and the State of Massachusetts Travel Guidelines. However here are a few things to really pay attention to:
It's required that everyone attending wears a mask at the NASS 2021 Annual Meeting.
General Session seating will be spaced with social distancing.
Technical exhibition booths will be spaced with social distancing.
Food and beverages at the event will be served in a contact-free way.
While NASS is not collecting or requiring proof of vaccination or negative COVID test results, they have asked all attendees, exhibitors, and vendors to make this confirmation or promise during the registration process. For more heath and safety guidelines, click here.
NASS 2021 Accommodation
Traveling to NASS? Well, that means you need a place to stay! Here are a few hotel options that are close to the Boston Convention & Exhibit Center:
Omni Boston Hotel at the Seaport (Connected to the Center)
The Westin Boston Waterfront
Element Boston Seaport District, A Marriot Hotel
Aloft Boston Seaport District, A Marriot Hotel
For the full list of hotels, click here.
NASS 2021 Packing List
Conferences in 2021 are just a bit different than before the pandemic. Because of the health and safety guidelines, be sure you pack plenty of masks to wear at the conference. It is also a good idea to pack extra masks so you can switch if one mask starts to feel uncomfortable. Speaking of health and safety, while there are hand sanitizer stations placed around the conference, bring your own bottle to keep with you.
While most of the dress is business casual at this event, wear comfortable shoes. It will be easy to hit your step goal walking from class to class, going around the exhibit hall, and walking to dinner spots. Wearing practical shoes will help you be more comfortable so you can focus on networking and classes.
During the conference, you'll want to take notes. Make sure all of your devices are charged and that you pack plenty of cords to recharge. When all else fails, bring a notebook and a pen. There will be a lot of swag from all the exhibitors so you may want to also pack a tote bag to help you carry everything around.
And last but not least, don't forget your business cards!
NASS 2021 Parties
It's not NASS until you attend a party or happy hour! NASS is hosting a Happy Hour on Wednesday evening in the technical exhibition.
Networking Tips for NASS 2021
One of the best parts of attending a large conference? Meeting people and potential partners from across the globe. Here are tips for networking during a pandemic:
Build up your Digital Presence- Very few people have returned back to the office and are eager to make connections. Start making connections and setting up meetings on LinkedIn to get the most out of your experience.
Bring Value- everyone is excited to network and attend NASS since it was canceled in 2020. Be sure that you bring value to conversations, whether it's talking about a new product or problem solving with peers.
Make the most of the exhibition hall. There are so many vendors attending this year's meeting, to get the best experience choose your top vendors to network with. To set up a meeting with sales and learn about the Intelligent Surgery Ecosystem, click here.
Places to Eat in Boston, MA
Your goal at NASS should be to learn and network, but when you're in the land of wicked good chowdah and lobstah rolls, you have to take advantage. Here are some Boston favorites near the convention center to add to your list:
Things to Do in Boston, MA
If you're arriving early or extending your time in Boston through the weekend, Boston has plenty of entertainment to offer:
See you at NASS 2021!
The Enhatch team is so excited to meet you at this year's annual meeting! We have a few announcements that will be dropping during NASS that we want to make sure you are in the loop. Sign up for our Intelligent Surgery newsletter on the blog for updates.